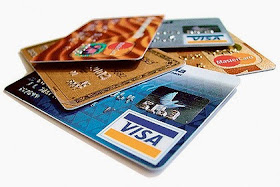 Nikhil Kolbekar, aka HellsAngel, was arrested on July 11 in Mumbai, India. Eric Bogle, known as Swat Runs Train, and Justin Mills, or xTGxKAKAROT, were taken into custody in Canada, respectively Colorado, US. HellsAngel and Bogle is suspected of selling complete credit card details, including names, addresses, social security numbers, birth dates, and bank account information. He also sold remote desktop protocol (RDP) access data that could be utilized to breach computers in countries such as Turkey, India, Czech Republic, Brazil, Germany, France, Italy, Spain, Sweden, and others.
The suspect, Nikhil Kolbekar, was produced before the Esplanade Court on Thursday and has been remanded in judicial custody. He will be produced before the Patiala House court in Delhi on July 25, with the US pressing for his extradition through the Interpol.
Carding refers to various criminal activities associated with stealing personal identification information and financial information belonging to other individuals including the account information associated with credit cards, bank cards, debit cards, or other access devices and using that information to obtain money, goods, or services without the victims' authorization or consent.
Janice K. Fedarcyk, the assistant director in charge of the New York FBI, said the cross-border law-enforcement operation is targeting "highly organized cyber criminals" and is designed to "root out criminal behavior on the Internet."
FBI Assistant Director in- Charge Janice K Fedarcyk said, "These arrests in India, Canada, and the United States as part of Operation Card Shop are just another example that cyber criminals will be stopped even if they cross borders. Operation Card Shop is an international operation aimed at sophisticated, highly organized cyber criminals involved in buying and selling stolen identities, exploited credit cards, counterfeit documents, and sophisticated hacking tools. The FBI and all our law enforcement partners, here and abroad, will continue to root out criminal behavior on the Internet."
The police have seized a computer, hard-disk, CPU, CDs and pen-drives from Kolbekar, which will be used as evidence against him.