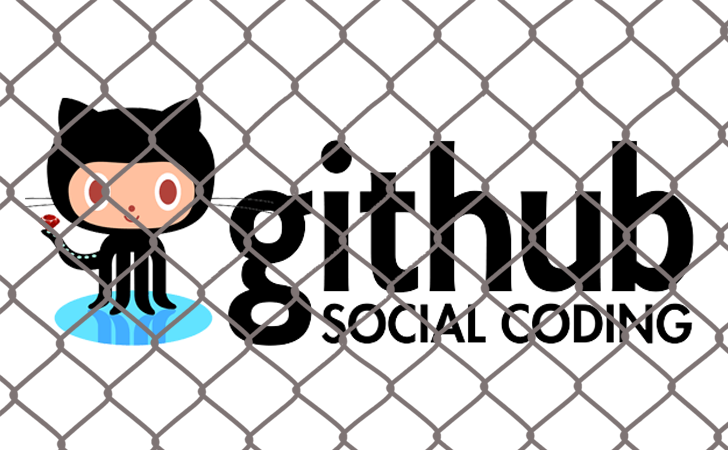 China is known as the nation of '
global internet censorship
', and the country proved it many times, in fact when recently it blocked the access to Gmail from the country. Now, it seems that its northern neighbouring country, India doesn't want to get left behind.
On Wednesday, the
Indian Computer Emergency Response Team
issued the ban, asking internet service providers and mobile operators to block access to dozens of popular websites in the name of its censorship laws, according to a government advisory made public by Pranesh Prakash, director of the
Centre for Internet and Society
in Bangalore.
As many as 32 websites including GitHub, PasteBin, Vimeo, Imgur, DailyMotion, Internet Archive have reportedly been banned in India under an order from the Department of Telecom (DoT).
Vodafone, the second largest mobile network operator in India (after Airtel) with an estimated 173 million customers and BSNL, Indian state-owned telecom operator with 117 million customers, have already blocked access to the above mentioned websites. However, other telecom operators and ISPs are still providing access to those websites.
The Indian government has accused the websites for hosting anti-India material content posted by the members of a terrorist organization called Islamic State group, also known as ISIS.
"The websites that have been blocked were based on an advisory by Anti Terrorism Squad, and were carrying Anti India content from ISIS. The sites that have removed objectionable content and/or cooperated with the ongoing investigations, are being unblocked," Arvind Gupta, the National Head of BJP India IT Cell, said on Twitter.
Now this is really insane. On one side, where the Indian government talk about Internet freedom in the country and on the other side, the government is blocking access to sites like Github, which has over 8 million registered users worldwide.
I have no idea that how could github website spread inflammatory content among Indians, which actually used to store source code from over 8 Million users. OK, let us agree that it actually hosting something unusual against the nation's interest. But, even if a single page was found guilty, the blockage of the entire website seems a totally nonsensical decision.
The notice sent to all Internet Service Licensees mentions the Section 69A of the IT Act, 2000, which states "Power to issue directions for blocking for public access of any information through any computer resource." Based on which the DoT have decided to immediately block the access to 32 websites.
Prakash posted a copy of the notice listing the 32 blocked URLs. The URLs listed include:
justpaste.it
hastebin.com
codepad.org
freehosting.com
vimeo.com
dailymotion.com
pastebin.com
gist.github.com
archive.org
ipaste.eu
github.com (gist-it)
pastie.org
pastee.org
paste2.org
thesnippetapp.com
snipt.net
tny.cz (Tinypaste)
slexy.org
paste4btc.com
0bin.net
heypasteit.com
sourceforge.net/projects/phorkie
atnsoft.com/textpaster
hpage.com
ipage.com
webs.com
weebly.com
000webhost.com
snipplr.com
termbin.com
snippetsource.net
cryptbin.com
One of the blocked sites, Pastebin.com tweeted that its url was blocked in India. "We are getting many reports about this. The Indian government has blocked us, and right now there is little we can do about it. It has happened in the past, and we got unblocked after some time. For now we recommend using a free proxy service if you are based in India," it said in a Facebook post.
However, the contents of the list is particularly embarrassing for Prime Minister Narendra Modi as well, who recently unveiled a
"Make In India" campaign
earlier this year in an attempt to encourage international businesses to invest in India, which also includes information technology sector. And blocking websites like
GitHub
is the most definitely not in sync with that vision.