"The goal of Xplico is extract from an internet traffic capture the applications data contained.
For example, from a pcap file Xplico extracts each email (POP, IMAP, and SMTP protocols), all HTTP contents, each VoIP call (SIP), FTP, TFTP, and so on. Xplico isn't a

network protocol analyzer

. Xplico is an open source Network Forensic Analysis Tool (NFAT).
Xplico is released under the GNU General

Public

License

."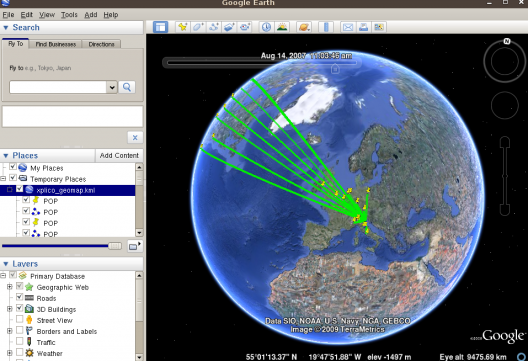 This is the official change log:
Paltalk chat dissector
MSN dissector (beta basic version)
XI Cookie hijacking
XI pagination for Images and Web
XI XSS fixed
XI bugfix
This version adds new dissectors, new features and has many bugfixes.
Download

Xplico v0.6.1

here.