SilentEye
is a cross-platform
application design
for an easy use of steganography, in this case hiding messages into pictures. It provides a pretty nice interface and an easy integration of new steganography algorithm and cryptography process by using a plug-ins system.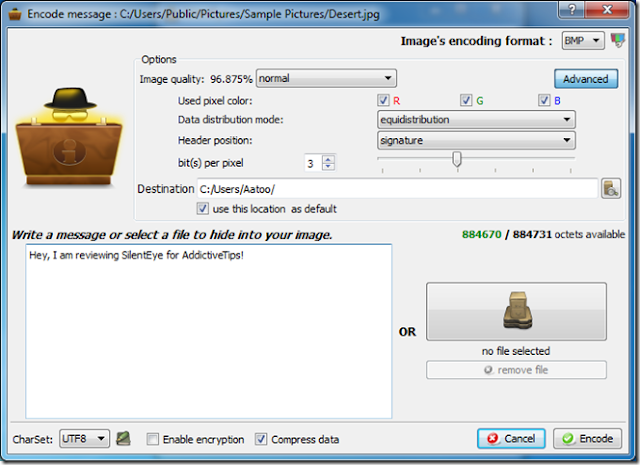 Cryptography plug-ins
: Allow application to encrypt data before hiding them, for example using AES 128.
Image format plugins
: By default a BMP plug-in is provided, which allow you to save encoded images into .bmp files. (JPEG plug-in is on his way…)
The easiest way to open an picture is to drag and drop it on the main window of SilentEye. We can use it for classic system browsing as well and we can write our own plugins for better security.
Operating system supported:
Windows all versions
And *nix systems
Download
SilentEye v1.0.1
here