Our favourite exploitation framework – The
Metasploit Framework
has been updated! We now have
Metasploit version 3.5.1
!
"The Metasploit Framework is a penetration testing toolkit, exploit development

platform

, and research tool. The framework includes hundreds of working remote exploits for a variety of platforms. Payloads, encoders, and nop slide generators can be mixed and

matched

with exploit modules to solve almost any exploit-related task."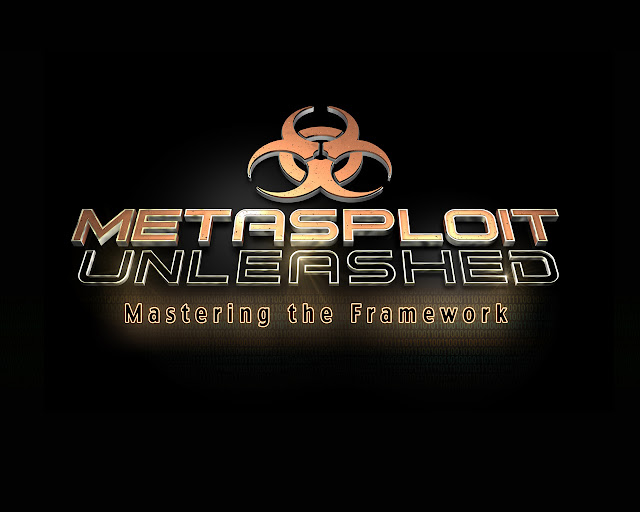 This is the release log:
Statistics
:
Metasploit now ships with 635 exploit modules and 313 auxiliary modules.
47 new modules have been added since the last point release.
45

tickets

were closed and 573 commits were made since the last point release
Metasploit is still about twice the size of the nearest Ruby application according to Ohloh.net (~500K lines of Ruby)
New Modules
:
New Exploits and Auxiliaries
Cisco Device HTTP Device Manager Access
Cisco IOS HTTP Unauthorized Administrative Access
Cisco IOS SNMP Configuration Grabber
SNMP Community Scanner
Exim4 <= 4.69 string_format Function Heap Buffer Overflow
Metasploit Web Crawler
Microsoft IIS 6.0 ASP Stack Exhaustion Denial of Service
HTTP Form field fuzzer

Adobe

XML External Entity Injection
SAP BusinessObjects Version Detection
SAP BusinessObjects User Enumeration
Web

Site Crawler

SAP BusinessObjects Web User Bruteforcer
SAP BusinessObjects User Bruteforcer
VNC Authentication Scanner
SSDP M-SEARCH Gateway Information Discovery
rexec Authentication Scanner
rlogin Authentication Scanner
rsh Authentication Scanner
ProFTPD 1.3.2rc3 – 1.3.3b Telnet IAC Buffer Overflow
ProFTPD-1.3.3c Backdoor Command Execution
CakePHP <= 1.3.5 / 1.2.8 Cache Corruption Exploit
Oracle VM Server Virtual Server Agent Command Injection
Trixbox langChoice PHP Local File Inclusion
NetWare 6.5 SunRPC Portmapper CALLIT Stack Buffer Overflow
ProFTPD 1.3.2rc3 – 1.3.3b Telnet IAC Buffer Overflow
FreeNAS exec_raw.php Arbitrary Command Execution
Axis2/SAP BusinessObjects Authenticated Code Execution
Axis2 / SAP BusinessObjects dswsbobje Upload Exec

ColdFusion

8.0.1 Arbitrary File Upload and Execute
Webster HTTP Server GET Buffer Overflow
Network Associates PGP KeyServer 7 LDAP Buffer Overflow
Internet

Explorer

CSS SetUserClip Memory Corruption
Sun Java Web Start BasicServiceImpl Remote Code Execution Exploit
Adobe Shockwave rcsL Memory Corruption
EnjoySAP SAP GUI ActiveX Control Arbitrary File

Download

Sun Java Runtime New Plugin docbase Buffer Overflow
MOXA MediaDBPlayback ActiveX Control Buffer Overflow
BACnet OPC Client Buffer Overflow
Foxit PDF Reader v4.1.1 Title Stack Buffer Overflow
Xion Audio Player 1.0.126 Unicode Stack Buffer Overflow
Adobe Flash Player "Button" Remote Code Execution
CitectSCADA/CitectFacilities ODBC Buffer Overflow
MOXA Device Manager Tool 2.1 Buffer Overflow
DATAC RealWin SCADA Server SCPC_TXTEVENT Buffer Overflow
CA BrightStor ARCserve for Laptops & Desktops LGServer (rxsSetDataGrowthScheduleAndFilter) Buffer Overflow
CA BrightStor ARCserve for Laptops & Desktops LGServer Multiple Commands Buffer Overflow
New Scripts
:
Meterpreter Script for managing Windows Services
Smart Locker Meterpreter Script
Meterpreter Script for recording in intervals the sound capture by a target host microphone
Schelevator — Exploit for Windows Vista/7/2008 Task Scheduler 2.0 Privilege Escalation
Meterpreter Script for injecting a Reverse TCP Meterpreter Payload
Webcam — view webcam over session
Screenspy v1.0
Meterpreter Script

for Windows

Event Log Query and Clear.
Framework Changes
:
Java Exploitation
:
Make

java_signed_applet

work with generic java payloads, but keep the default tar… (r11172)
Add rjb signing back in to

java_signed_applet

(r11186)
Add ability to drop an executable from the jar. (r10973)
Update documentation for executable dropper, thanks mihi (r11105)
Post-Exploitation
:
Scripts are now checking for the Meterpreter Platform (r10813, others)
Full re-write of packetrecorder script (r10860)
Merge webcam extension into stdapi. (r10997)
Only load priv on win32/win64 sessions (r10984)
Add functional in-memory webcam support. (r10954)
Add service option to persistence to keep escalated privileges through a reboot. (r10847)
Add audio (microphone) recording support to stdapi. (r11087)
Bruteforce Capabilities
:
Super-duper rservices commit (r11106)
Big VNC update (r11033)
Allow for blank FTP usernames. (r10834)
Add xampp default user/pass (r10936)
Import / Export / Integration Capabilities
:
Merge in nCircle support (r10902)
Added the "

pwdump

" format to db_export. (r10862)
Updates to Nessus plugin (r11017)
Added the ability to export hashes for John the Ripper (#3104)
Web Crawling
:
New web crawler module (r10924, r11022)
Moved Wmap crawler into a module
Add the crawler mixin and a sample form extractor crawler (r11025)
Move the crawler mixin to an auxiliary (r11026)
General Updates & Changes
:
Added PacketFu library
Properly show compatible payloads. Important for cross-platform exploits. (r10870)
Fixed problem when running cmd_exec in PHP Meterpreter on Linux (r10850)
MsfGui now starts a RPC daemon properly in

windows

(#3047)
MsfGui can now browse drives other than "C:" during post-exploitation (#3290)
Support browsers other than firefox when it is necessary to open a browser (#3059)
Added an Auth'd login capability in smtp_deliver.rb (#3072)
Added a standard 'msfupdate' script and add to the root of SVN tree (#613)
Added Adodb-based cmd stager (#1431)
Modified database migrations to play nice with MySQL (#2976)
Test modules are now moved out of the normal exploit tree (up a directory) (2981)
Java_signed_applet now has an up-to-date cert (#3015)
Resolved a hang with multi-threaded meterpreter scripts (#3036, #3111)
Standardized "Host Unreachable" vs "Port in Use" errors across platforms (#3206)
'search -o' now filters properly in msfconsole (#3306)
Pivoted sessions now allow a report_host call without an exception (#3049)
'db_nmap' now works from MSFGUI on Windows (#3297)
Resolved a bug in ssdp_msearch (#3146)
Resolved an issue with meterpreter recursive download (#3110)
Resolved an issue with HTTP 100 continue responses (#3109)
Added wow64 detection to rex (r11256)
Added a nexpose rpc sample & update the

discover

sample (r11181)
add a mixin for pdf gen, see (r11092 / #2841)
Known issues
:
Bug #3020 (Resolved) msfirb.bat does not support backspace on win32
Bug #3225 Ctrl-C can sometimes kill Console2 (win32)
This minor version release adds 47 new modules, including exploit covereage for recent bugs in the news: Exim4, Internet Explorer, and ProFTPd. Java payloads have seen significant
improvement
and java_signed_applet can now use them for complete cross-platform no-exploit-required pwnage! Eight new meterpreter scripts were added, including
smartlocker
and
schelevator
, an exploit for the 0-day privilege escalation used by Stuxnet. PCAP support has been added to
db_import
allowing you to pull in hosts and services without sending a single packet.
Download

Metasploit Framework v3.5.1

here.