HOPKINS COUNTY, KY – As technology advances by leaps and bounds on a daily basis, a Kentucky man has utilized his extensive computer skills to gain money, but ended up gaining three years of probation with the initial 300 days spent in a work release center.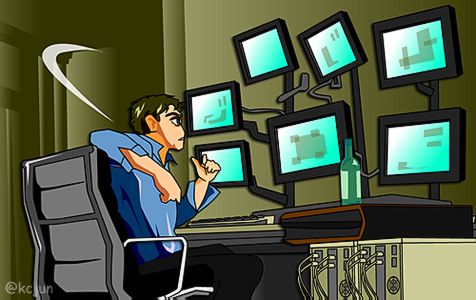 Walter Puckett, a 40 year old Williamstown, Kentucky resident had spent considerable time working on a project involving hacking into a corporate computer system from an Indiana business. The purpose was reportedly commercial and financial gain. After a long-term investigation by the FBI, Puckett was finally apprehended. He pled guilty in the U.S. District Court.
Along with his sentence of probation,
Puckett was also ordered to pay $72,481.00 in restitution to the corporation.
With this in mind, local citizens that do their banking and buying online are urged to take special care in what businesses they deal with as well as security measures on a daily basis. As technology grows, so does the opportunity and risk of being hacked.