Kelly Osbourne is the new victim of a cyberthief who tapped into her email. And the Dancing With The Stars alum and chic Fashion Police co-host made sure all of her fans found out about the unfortunate situation via her Twitter page.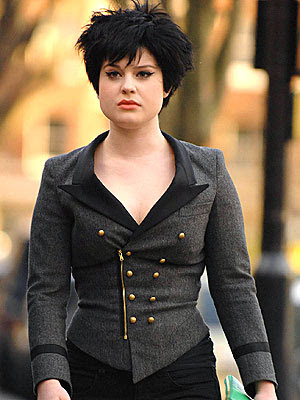 "Someone has hacked my mail account the police are now involved who ever did this is in big HUGE trouble!!" Kelly Osbourne Tweeted in a stream-of-consciousness style early Thursday.
Apparently, the perpetrator used all of his intelligence to figure out how to access Osbourne's personal account, as his next move was downright dumb.
"The ass that hacked my account had all my emails forwarded to his email address so I now know who it is I will find u & u will be arrested," Osbourne later relayed on Twitter.
So, is this slipshod cyberthief a serious Kelly Osbourne stalker or just another dumb criminal hoping to sell some juicy Osbourne email to a gossip site? Probably the latter; but, hopefully, the hacker will get nabbed before having the chance to release any of the emails.
Regardless, poor Kelly Tweeted that she's "genuinely heart-broken that someone hacked and read all my personal info! Is nothing sacred? Literally devastated!"
Kelly Osbourne now joins the ranks of other celebs who have been hacked, like Britney Spears, Ellen DeGeneres and Diddy. This is definitely a club in which no one wants a membership!