
Dec 02, 2010

Mohit Kumar
A CALIFORNIA man has been charged after he allegedly hacked into more than 100 computers to look for sexually explicit photos that he then used to blackmail his victims into handing over homemade sex tapes.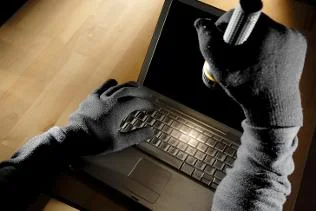 Luis Mijangos, 31, was charged with extortion after he allegedly infected more than 100 computers with a virus disguised as a popular song download, which allowed him to take over the personal computers used by about 230 people, including 44 children,
myFOXla.com reports
.
US Attorney's Office spokesman Thom Mrozek said Mr Mijangos looked for sexually explicit photos of the computer users, then threatened to email the files to everyone on the victims' mailing lists if they did not make homemade pornography for him.
The Santa Ana man was also accused hacking into email and social networking sites so he could pose as the boyfriend of unsuspecting women and teenage girls — and ask them to make sex videos.
After getting the videos, he would then contact the women under a different alias and demand they make more. Sometimes he even distributed the homemade porn online, Mr Mrozek said.
Mr Mijangos, who appeared in a wheelchair at Los Angeles federal court today, was also accused of remotely accessing victims' computer webcams and using them to spy on people and catch them in "intimate situations".
He was also accused of stealing credit card numbers and other personal information that he could use for identity theft by installing a so-called keylogger on the computers of some victims.
Mr Mijangos was arrested at his house this week and bail was set at $US10,000 ($11,491).
Police began a six-month investigation after one of his alleged victims — many of whom live in Long Beach — went to them for help, said FBI agent Laura Eimiller.
Mr Mijangos allegedly told the FBI he was hacking into computers at the request of boyfriends and husbands who wanted to know if their partners were cheating on them, Mr Mrozek said.
He was expected to appear in federal court in Los Angeles on July 13 for a preliminary hearing, with the arraignment set for July 19.