"DEFT is a new

concept of

Computer Forensic live system that uses

LXDE

as desktop environment and

thunar

file manager and mount manager as tool for device management.It is a very easy to use system that includes an excellent hardware detection and the best free and open source applications dedicated to

incident response

and computer forensics."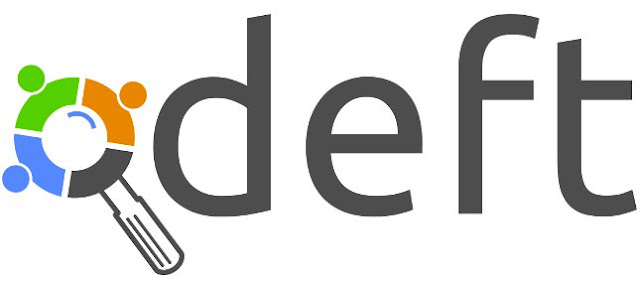 These are the main features of DEFT RC v6:
LXDE
Linux Kernel 2.6.35
DEFT Extra 3 (Windows Side)
Sleuthkit 3.2.0
Autopsy 2.24
Digital Forensic Framework (DFF) 0.8
Xplico 0.6.1
Dhash 2.0.1
Guymager 0.5.7
Hunchbacked 4most 0.6
Log2timeline 0.50
Foremost, Scalpel e Photorec file carver
usb 3 ready
Full integration using wine for run windows forensic tool under linux
Full support for Intel Mac OSX systems
Full support for the most common file systems
Full support for logical volume manager
Full support for afflib and ewflib.
So, you see that this release comes with a lot of updates and the NEW logo! Happy working with the
DEFT 6 Release Candidate
.
Download

DEFT v6 RC

(deft_6_rc.iso) here.